Well, we are finally halfway though the week. Thank goodness. Taking Monday off has really messed up my week. I am thinking I still have another day for the week. I guess it will make Friday that much sweeter.
I have been working on my Swap A Crop layouts for the month of July from a swap on the Cricut MB. Thought I would share with you my progress:


Layout #1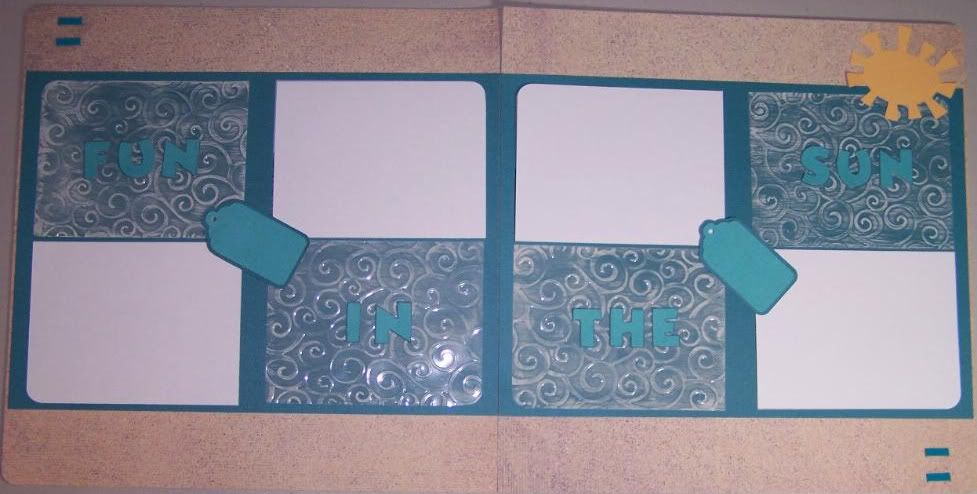 For this layout I used my cricut for the title (Mickey font) and the sun (doodlecharms) as well as the tags. I embossed the transparancy with my cuttlebug and then painted the back with making memories paint. The cardstock and "sand" paper are DCWV.
Layout #2
I used DCWV cardstock and some "cat" printed paper (don't know the company). The circles are cut with SU punches and the red boarder is cut with the Fiskars Threading Water Punch. Journalling stamp is Autumn Leaves and cut out with CM circle cutter. Title is cut with my cricut (mickey font)
I still have one more layout to go but they are not due to be mailed to their owners till the end of the month. I have just been in a creating vibe the last couple days. I gotta capture it while I can. LOL