For the month of September we received our photos and had to work off of three different sketches for Swap a Crop. We could adapt them however we wanted.
This first layout I got back from ScrapinRn.... She did a wonderful job with these photos. You may remember seeing them from the pics I posted of my Mom and I picking huckleberries in August. I love how she enlarged the photo of my Mom's berry stained hands!
The following layout I received from RosaBurns... These are photos of the Police/Fire Golf Tournament this spring. The colors are wonderful. She even added some great texture to the golf balls!
My final layout for September I received from Dailyscrapper. These are photos from my trip to S. Korea. Lori, Josh and I made plates at a ceramic shop while we were visiting Jeju-do. They turned out beautiful!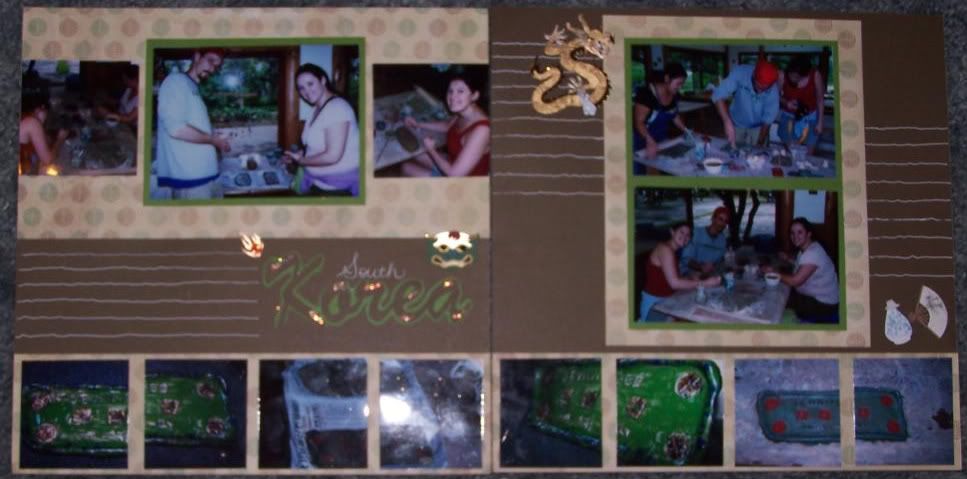 Hope you are having a wonderful weekend. Catch you later!