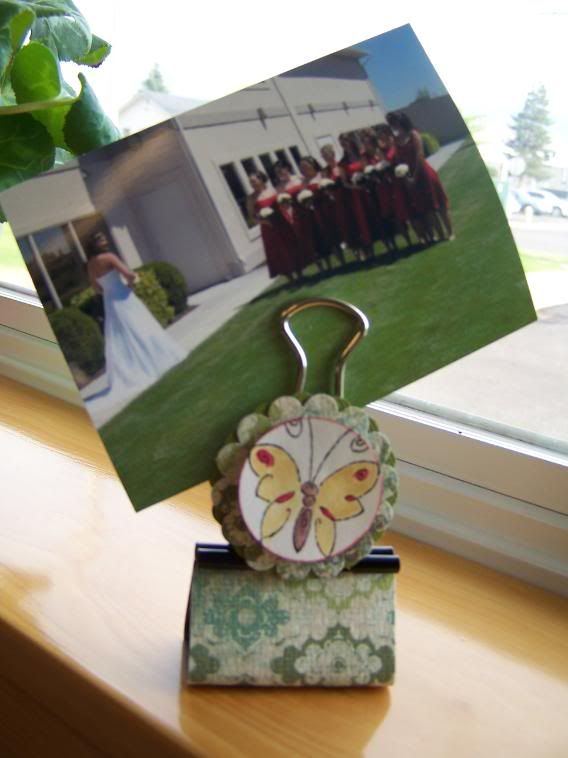 Wow, this week flew by. I can't believe it. This is a little project I was trying out, because I think I am going to make it for my Christmas gifts this year (and also a bday gift for one of my bday club girls!) Just got to find the perfect paper now. Don't want to make it seasonal so holiday paper is out, but that still leaves so much to choose from. Might be able to thin out my paper collection a bit but then I will just buy more to replace it. lol
My best friend went back down to Southern Oregon (HI Lori!!!) and found a great job! I am very excited for her. She is still a long ways away but still an Oregonian! This just means we have lots of trips to Portland to meet for a great concert, shopping and of course scrapping!
I have been oh so excited lately, I am signing up to be a Stampin' Up demo!!! I am not doing it until the end of the month (feels so far away) but I need to wait till payday. I have chatted with my future up line, Sharon, a lot already and she is making me feel really comfortable. I can't wait to start a club (let me know if any of you are interested and I will get you the details) and start holding workshops. I will let you all know as soon as it is official!
Above is the picture of my friends at my foot party last Friday. (thanks gals for coming!)Boy, we had a lot of fun! I love to pamper myself and I don't think we take the time to do it enough.