I received my last layout for August's SAC. I really like how it turned out. Our organizer, Stephanie, just posted the "rules" for the next round in September. We have to follow one of three sketches she showed us. It should be fun. I have mocked some sketches in the past with okay results, in fact one of the layouts I made for August SAC I took from a sketch. I will have to see if I can find the sketch and post it with the finished layout this weekend. Gotta put that on my to-do list! Anyway, here is that third layout: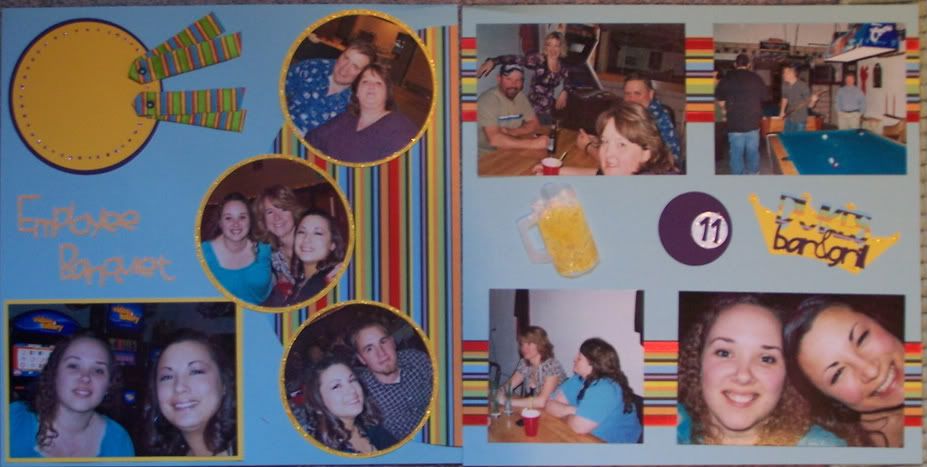 Kristin made this layout for me. They are pictures from out employee banquet '08. We had a really good time. Kristin added lots of stickles and her embellishments are super... pool ball and frosty mug! Love them.
I am off to bed. Hope everyone had a good day. I am looking forward to the long weekend. But, I will be back before then... tomorrow I will be sharing some exciting news so stay tuned.....