This card was made using the set "Merci" I have really enjoyed using it this last year. The butterfly is very pretty.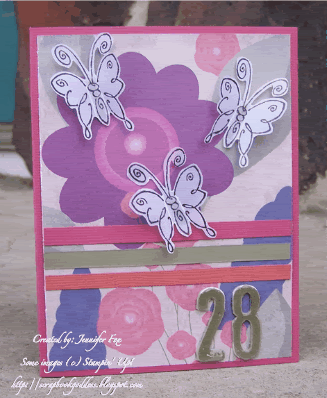 I can't seem to get rid of the set... but with the new Sell-a-brations sets coming available to earn with a $50 purchase starting Feb 1... I don't know what to do. lol I am going to start out growing my cube that my sets go in. Oh well.
Hope you have a super week!